Having an Automatic Chicken Waterer is a must when you are raising chickens. Chickens need clean water, it is essential for their health and these waterers below guarantee that your chickens always have access to clean uncontaminated water. If you live in a cold climate a heated automatic waterer is also available.

This Automatic Waterer is very easy to fill and clean.
The edges are rolled for safety and feature arched inner handles for added strength. Brass valves and rubber seals produce a positive water shut off. Seams are constructed and tested to prevent leaks. Founts also feature a locking pin. Ingredients: Galvanized Steel.
Farm Innovators "All-Seasons" Heated Plastic Poultry Fountain – 3 Gal. Model HPF-100, 100-Watt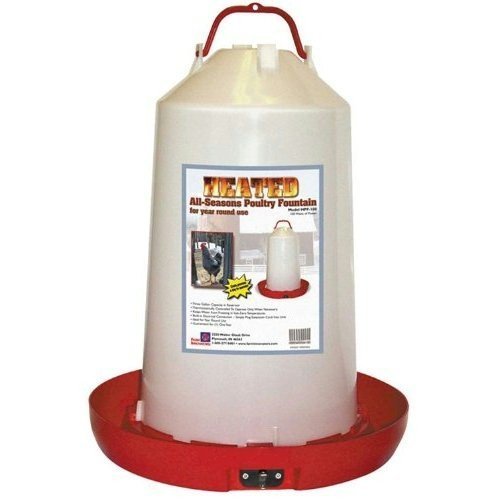 Thermostatically controlled to operate only when necessary
Prevents water from freezing down to 0-degree F